Dance Like Nobody's Watching...
National Dance Clubs
Providing the Finest Ballroom Dancing Experience
YOU CAN DANCE! Everyone has a natural rhythm, from the cadence of their walk to pulse of their heart. National Dance Clubs has an easy, proven system to teach Anyone to Dance! Our 3-way system includes private lessons, group classes, and parties with a live band or DJ!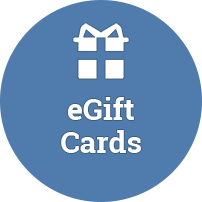 Not only will we teach you the steps, we will help you find the confidence to use dance to make your life more magical. Call today to Experience Ballroom!
615-994-1800
Ballroom for a better life
Mind: Sharpened Mental Acuity
Studies show that ballroom dancing is one of the best activities (better even than reading or crossword puzzles) at stimulating your mind and maintaining memory and cognitive activity.
Body: Better Fitness & Health
Ballroom dancing provides a terrific workout that never seems like work. You will see the physical benefits of dance in the way you look and you feel.
Spirit: Emotional Health
Ballroom dancing is a social activity that provides stress relief, improved mood, builds confidence and self-esteem. Come join us at the "Happiest, friendliest dance studio in town!"
Conveniently located in multiple locations across Middle Tennessee, Rapid City, South Dakota, and Melbourne, Florida!
Real people, real dancing, real fun!
---
Brentwood/
Nashville
5714 C Edmondson Pike
Nashville, TN 37211
615-277-1155
Franklin
209 South Royal Oaks Blvd.
Suite 124
Franklin, TN 37064
615-861-1142
Murfreesboro
710 Memorial Drive
Suite 122
Murfreesboro, TN 37129
615-849-1155
Melbourne, FL
6300 N Wickham Rd
Melbourne, FL 32940
321-255-1537
Rapid City, SD
811 Disk Drive, Suite 9
Rapid City, SD 57701
605-355-5118